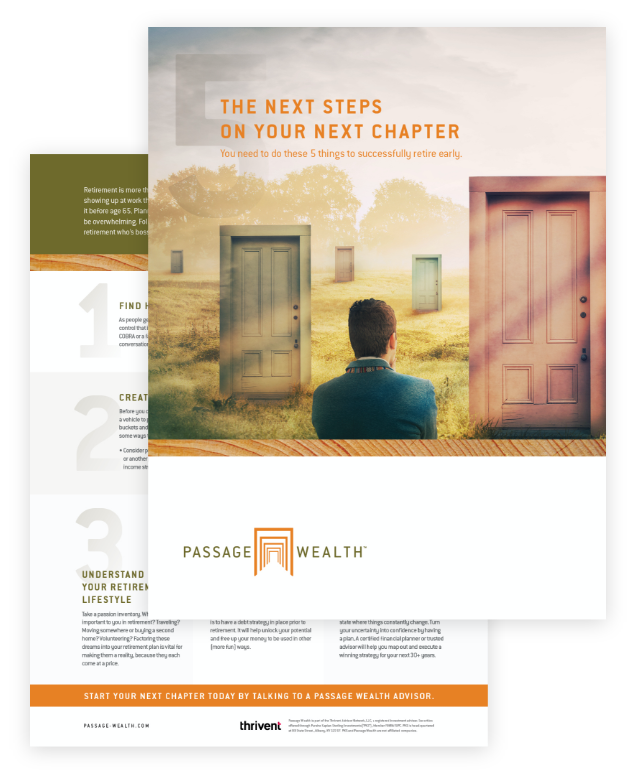 The Next Steps
on your Next Chapter
If your goal is to leave the working world before traditional retirement age, then there is no time to lose. To accomplish it, there are five steps you need to take now.
Fill out the form below to download our early retirement guide for free.